The vegan diet seems old hat now that a plethora of other diets have come into fashion such as the paleo diet heralded by chef and television personality Pete Evans. However beyond the potential social rewards, the health, environmental, and ethical benefits of veganism are abundant.
A healthier choice
Modern society favours meat, egg, and dairy products. As such, a vegan diet, whether it be temporary or permanent, makes you more aware of what you're consuming. Veganism is a healthier choice as it decreases the consumption of excessive amounts of salt and saturated fat. With appropriate meal planning, a vegan diet can provide all the nutrients we need and more of the ones which are beneficial to our bodies. In particular, fruits, vegetables, nuts, seeds and whole grains are loaded with fibre, vitamins and minerals. A vegan diet can result in lower blood pressure, reduced cholesterol, and a decreased chance of Type 2 diabetes, heart disease, and certain types of cancer. It can also promote higher energy levels, a youthful appearance, and the maintenance of a healthy weight.
Decreasing our ecological footprint
The growth of meat production and consumption has been exponential in the last five decades. According to a 2012 report by the Food and Agriculture Organization of the United Nations, the world's meat industry has increased by four times since 1961, with chicken production alone increasing by 13 times. The farming of livestock requires and uses many resources including animals, land, crops, manual labour, and heavy machinery. This contributes to the extinction of species which are unsuitable for human consumption, land degradation, pollution, deforestation, and water scarcity. The Stockholm International Water Institute states "Meat production has several effects on the environment, and is relatively water intense compared to producing other crops. It requires 15,500 litres of water to produce 1 kg beef; this can be contrasted to 180 litres for 1 kg tomatoes and 250 litres for 1 kg potatoes." Evidently, a decrease in the demand for meat would be environmentally and ecologically advantageous. While completely eliminating meat from the fridge is not for everyone, eating less meat or incorporating vegetarian or vegan meals into our diets can contribute to reducing our ecological footprint.
Vegetarianism does not end the cruelty and death of animals
Sticking to a vegan diet can be challenging. Cutting out milk, cheese, butter, and eggs is definitely a difficult process when these items are in so many everyday products like bread, pastries, and smoothies. Consequently, most people opt to become vegetarians rather than vegans in order to lessen the death of animals. Yet The Vegan Society notes; "The production of dairy products necessitates the death of countless male calves that are of no use to the dairy farmer, as well as the premature death of cows slaughtered when their milk production decreases. Similarly, in the egg industry, even 'ethical' or 'free range' eggs involve the killing of the 'unnecessary' male chicks when just a day old."
Additionally, honey has been contested as a legitimate vegan option, as some beekeeping practices can leave bees overworked and selective breeding has contributed to the lessening of bee species.
Where to go in Sydney
Whether you're looking for the occasional vegan feed or you're a seasoned vegan, here are five very different places you can go in Sydney to get you started.
1. Gigi's Pizzeria, Newtown
Cheese is one of the hardest food items to imitate in terms of vegan alternatives. Yet Gigi's Pizzeria has no problem achieving this, using replacements such as vegetable creams and purées, dairy-free blue cheese, and thinly sliced potatoes. To top it off, all the ingredients in their menu are either locally sourced or imported from Italy.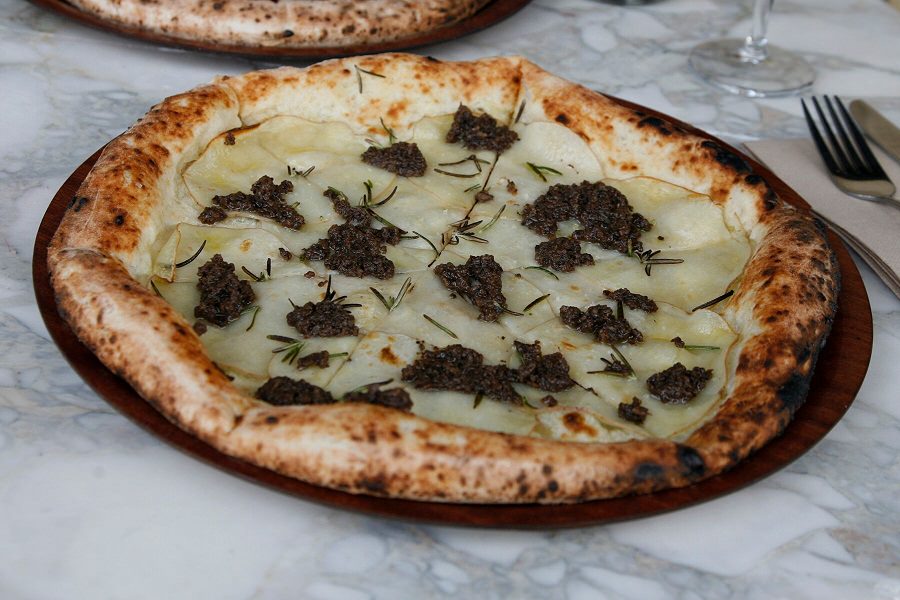 2. Golden Lotus, Newtown
This restaurant is ideal for ex-omnivores who are craving meat, or vegans and vegetarians who are curious about the taste of meat. The family-run Vietnamese restaurant boasts a wide range of dishes including noodle soups, curries, and skewers – yes, skewers! Golden Lotus uses the best mock meats which accurately emulate the texture and flavour of duck, chicken, beef, and seafood.

3. Lord of the Fries, George Street (also Central Station and Parramatta Westfield)
Originating in Melbourne, there are now a few branches of this vegetarian and vegan burger franchise throughout Sydney. As the name suggests, their fries are to-die-for and are served with a range of sauces. In addition to the regular menu, they offer a limited run of a new burger or hotdog and a special sauce every month. It's also open til 4am on Friday and Saturday nights. Keep it in mind for your late-night snacks and cheat meals!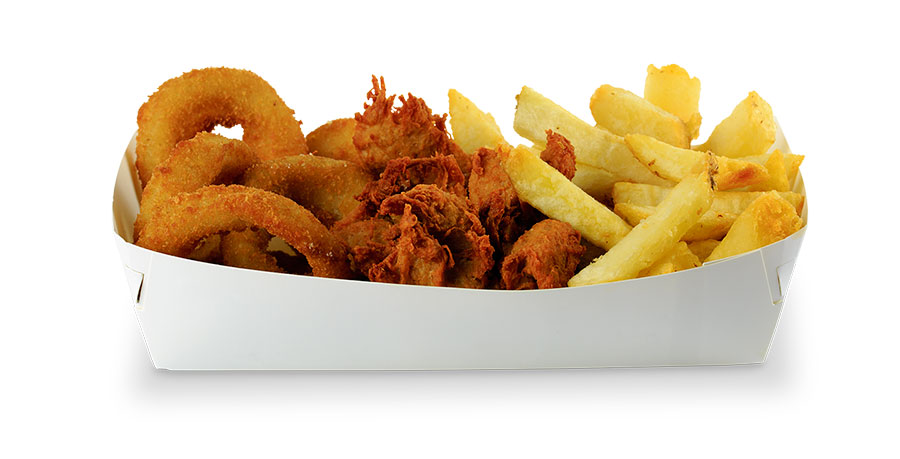 4. Lentil as Anything, Newtown
Lentil as Anything is a not-for-profit vegetarian and vegan restaurant that allows you to pay what you want. Volunteers prepare and serve hearty meals and drinks such as curries, soups, pasta, and chai. The menu changes week to week according to what's fresh and available, offering two to four savoury and sweet options every day. Be sure to try their vegan pancakes if you see them on the chalkboard!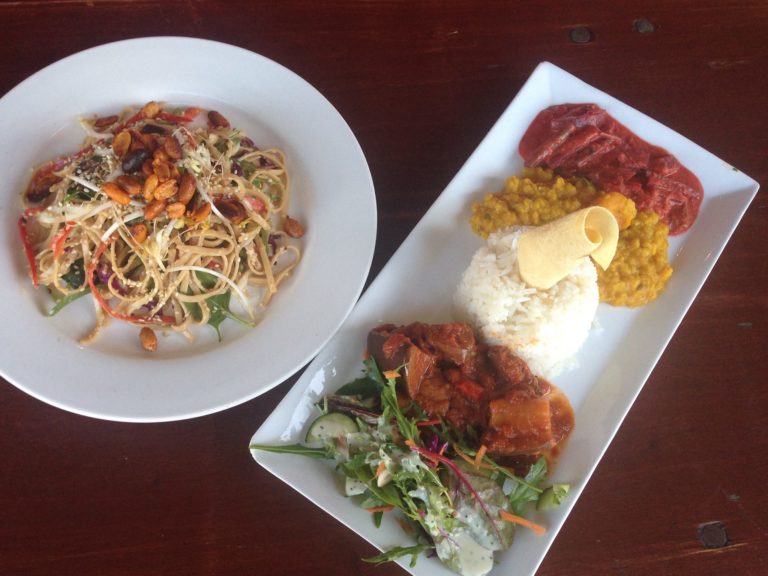 5. The Source Bulk Foods, Glebe
This place offers unpackaged goods such as mueslis, vegan snacks, fruit slices, nuts, seeds, and spices. Customers scoop the desired amount of a product from large containers into paper bags. The whole process minimises waste and makes you feel like a kid in a candy store.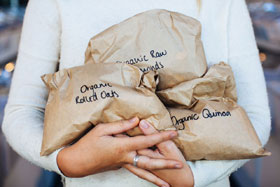 With all of the environmental and health benefits of a vegan diet in mind, make vegan meals a part of your routine today!