Reality television star and fashion mogul Kim Kardashian West is set to release her first makeup line, KKW Beauty, next week on 21 June.
After the success of her collaboration with sister Kylie Jenner on the KKW x Kylie cosmetic set, which was influenced by Kim's go-to nude makeup palette, KKW Beauty is predicted to sell out just as quickly as Kylie's lip kits. Ahead of the launch, the KKW Beauty Instagram account has already got 103,000 followers.
Today, Kim announced the makeup line's first product via Snapchat. It's a collection of cream contours (duh!) and highlights, which will help you to achieve the high cheekbones and chiselled jawline that you've always dreamt of having. Or at the very least, the ones that Kimmy K sports. Come next week, this could be you:
Although contouring is a makeup technique which has existed for years, Kim Kardashian made it exponentially more popular in recent years. Her trademark nude contoured face and glossy lips have managed to remain "on fleek". Contouring can be a nerve-racking process particularly in its first stage. The various lines and marks may look bizarre initially, but once blended in, can work wonders for your final look.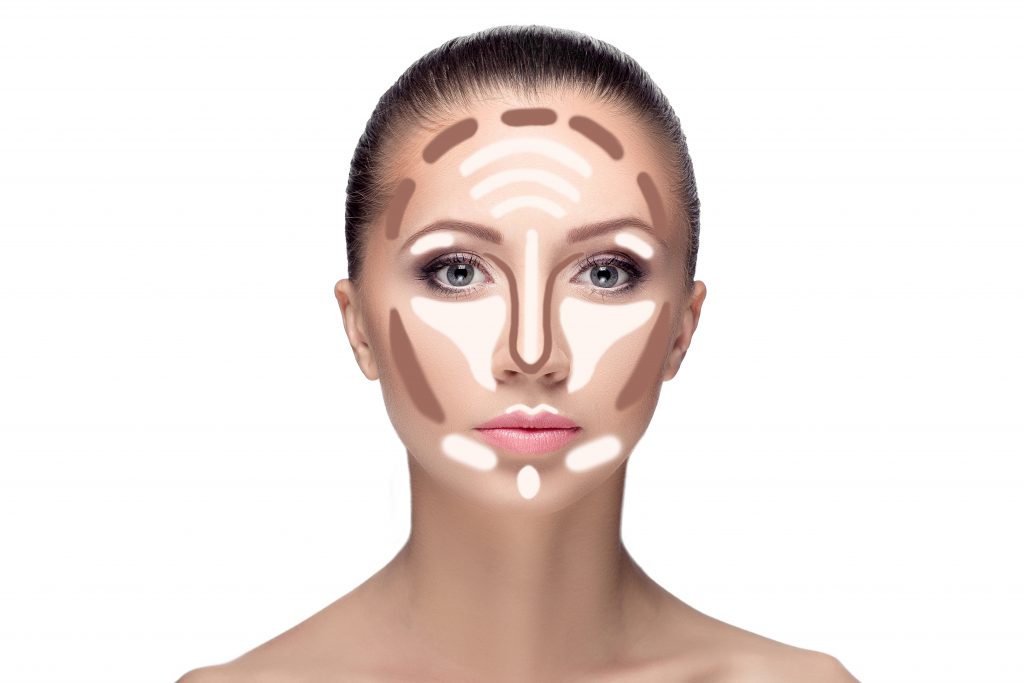 Kim spoke at the Forbes Women's Summit two days ago, announcing that along with KKW Beauty, she was working on a fragrance to be released later this year. Her involvement with her products is at an all-time high.
"These are all projects I'm doing full ownership…every last detail from the box, to the packaging, to being in the factory, and feeling every packaging detail…I'm a hundred percent involved in," the reality star said.
The 36-year-old also explained how she has built her business empire. Among her key strategies was listening to her customers' needs and desires.
"I feel like my whole career has been leading up to these launches this year, which are authentically me. I've always had a passion for business – I've learned a lot – but now I'm more focused," Kim said of her efforts.
Kim has just wrapped up another season of her family's reality television program Keeping Up With The Kardashians, with the finale of Season 13 airing recently.