Whether you call them bum bags or fanny packs, the practical benefits are undeniable; you'll have both hands free, your personal items will be easy-to-access, the strain of a handbag or backpack will be taken away from your back and shoulders, and they can double as a belt. That's almost too many benefits!
Activewear has been on the rise, but since the bum bag made a comeback last year, it's been a hard bandwagon to jump on. But with more and more high-profile celebrities joining in on the fun and an increased variety of styles, it might finally be the right time to succumb to the hype.
Several fashion houses even featured bum bags in their couture runway shows last year. That means there is a versatile range of haute couture fanny packs which you could get your hands (and hips) on. They were prominent in the Chanel Couture Spring 2016 collection and looked stunning on the runway in Paris worn by supermodel sisters Gigi and Bella Hadid.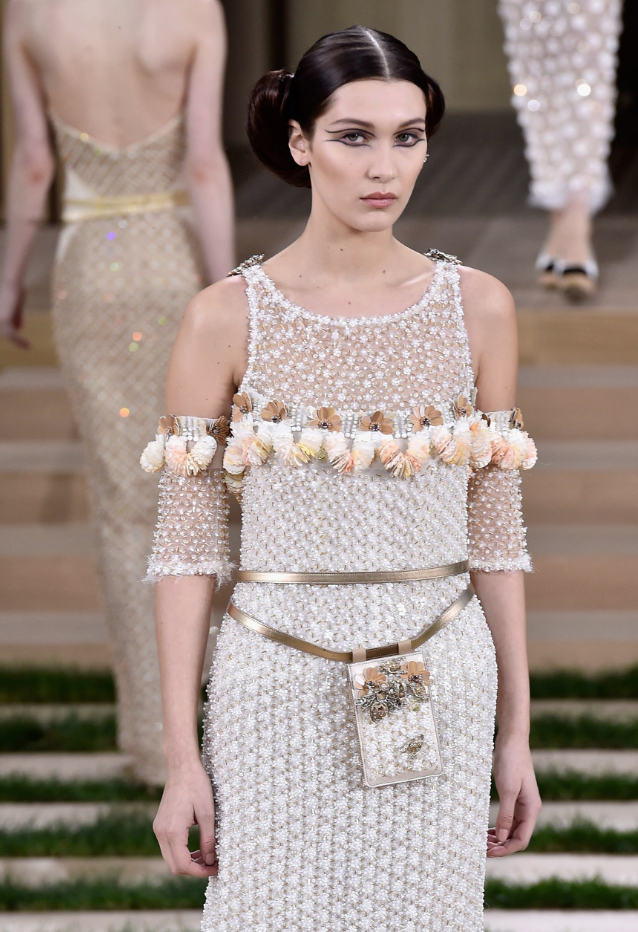 So, would you wear a bum bag as a legitimate fashion accessory?
Carrie Bradshaw on Sex and the City would.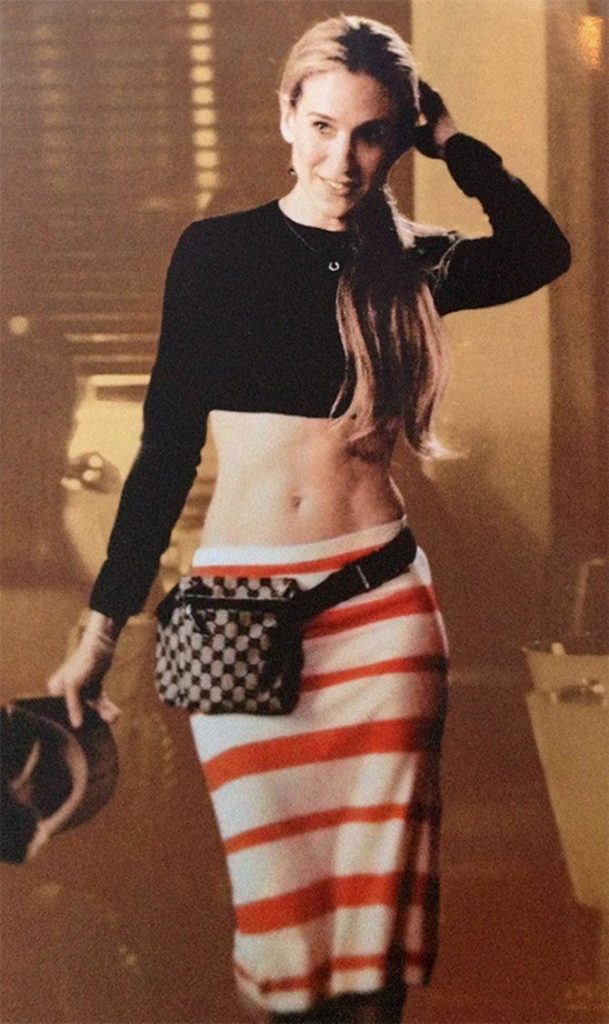 90s The Rock also would (but he also has that haircut).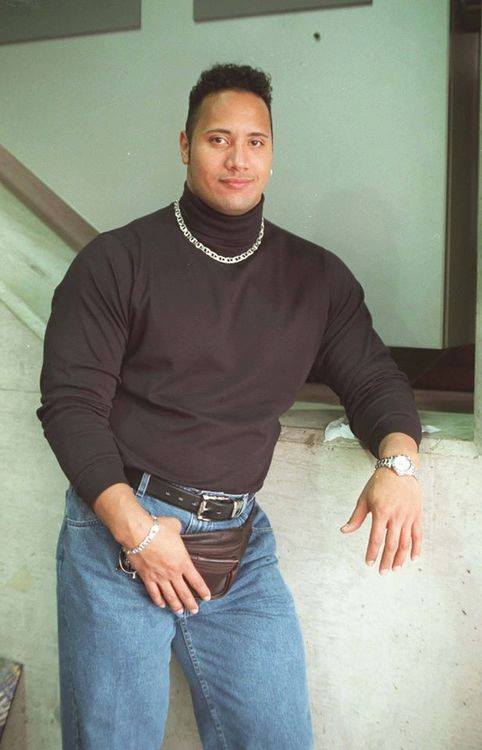 In all seriousness, Kendall Jenner swears by bum bags and has encouraged everyone else to join in. In particular, she loves adding vintage designer bum bags to her everyday looks. She effortlessly adds a brown leather Louis Vuitton number to this androgynous pinstriped-suit combo. Imagine turning up to a smart-casual event in this ensemble. She even makes wearing a bum bag over the shoulder seem achievable.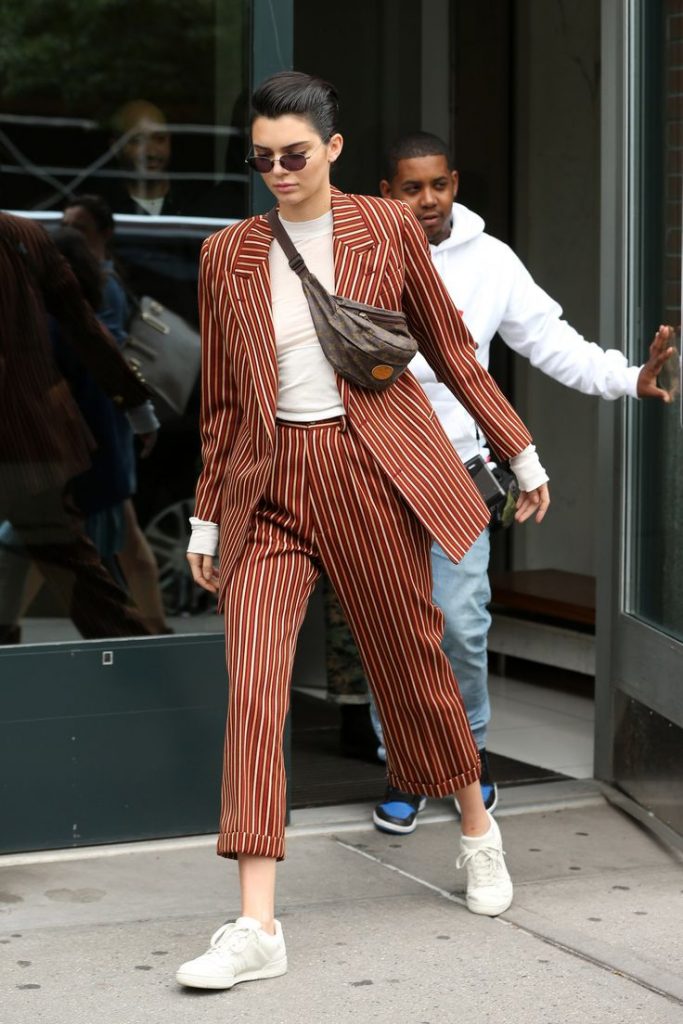 Kendall also wears the Louis Vuitton bum bag with a romper and a singlet. This casual look is perhaps more plausible in everyone's wardrobe.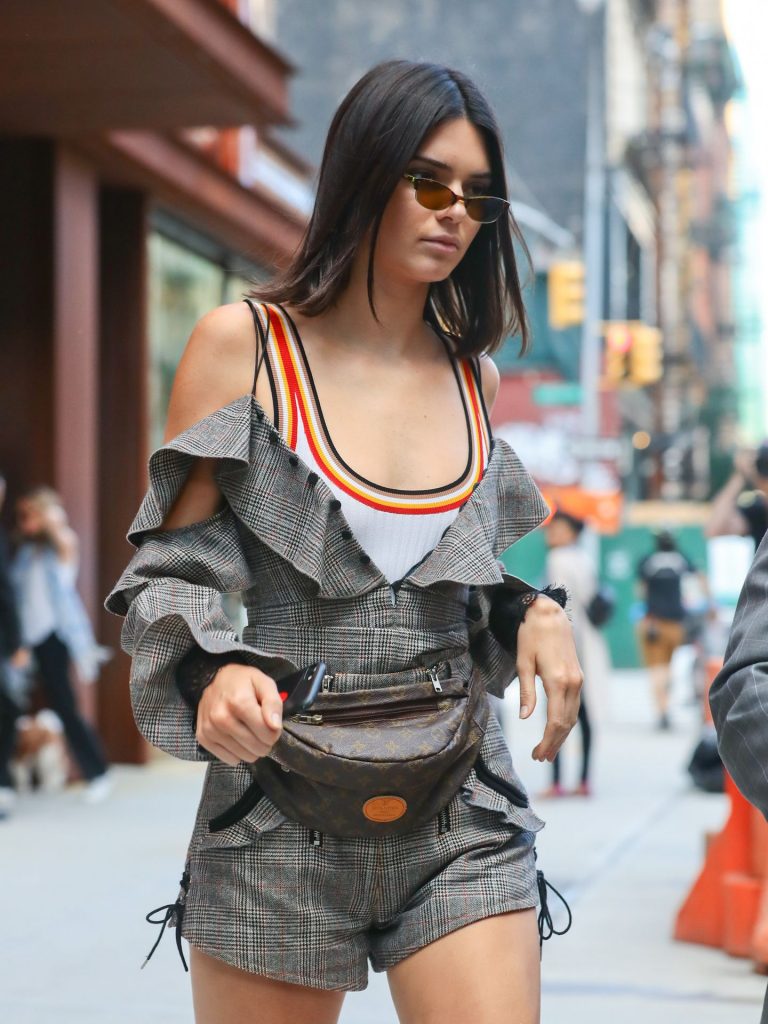 The next outfit is great on multiple levels. Firstly, Kendall pulls off an over-the-shoulder vintage Prada bum bag. Then she's got the ultra sleek white Kurt Geiger Strut boots. The baggy black jeans create a refreshing contrast with the colour and style of the boots. Lastly, the Ice Cube T-shirt ties the whole look together with the black and white colours and the infinite swag points. It shouldn't work, but it does. And that's incredible.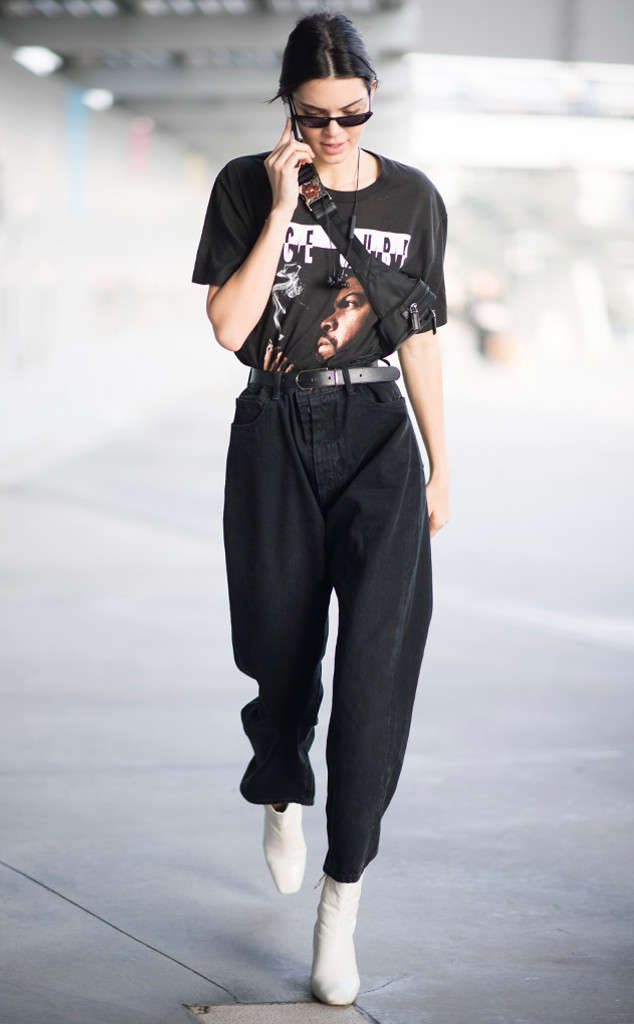 Kendall also loves her vintage Chanel bum bag and combines it with faded jeans and a knitted cropped jumper. This everyday look is one we can all immediately incorporate into our fashion repertoires. Add a bum bag to your favourite jeans and a statement top or T-Shirt (one with Ice Cube on it if you're really going for it).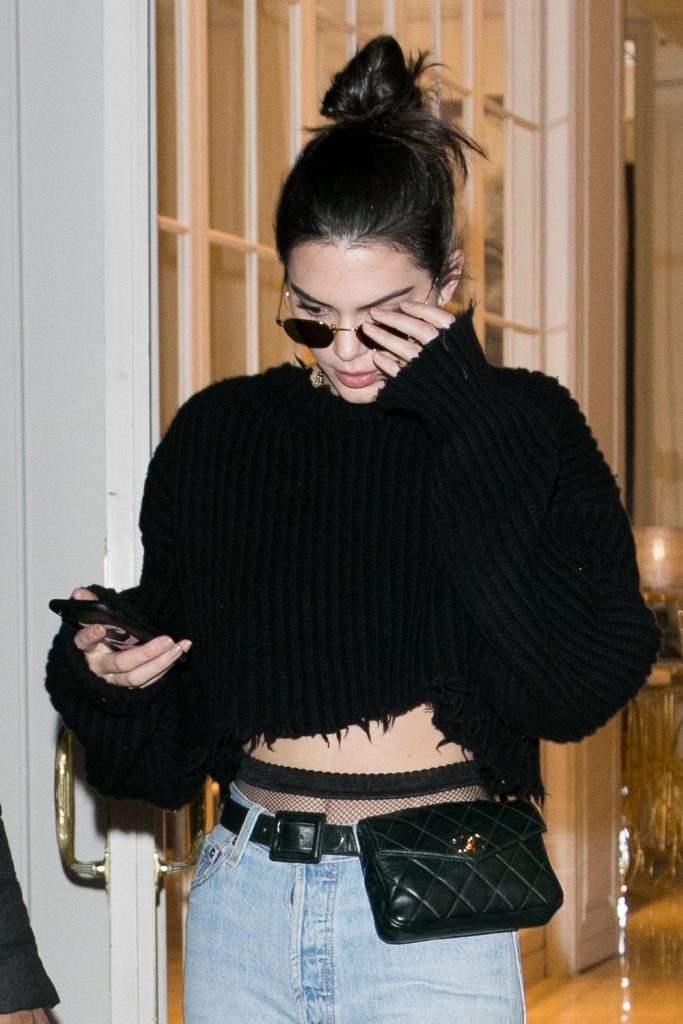 Despite the unfavourable opinions of some, bum bags really aren't daggy anymore and they're appearing everywhere. ASOS alone offers 41 different styles of bum bags in a range of different fabrics. There seems to be one for every occasion whether you're going to run some errands, to a festival, out to the clubs, or even to a formal event.


There are definitely plenty of options at the moment. There have never been more choices in fabric, colour and style of bum bag. So if you've been hesitant on the bum bag trend, and pondering whether to get one, the time is now.